Institutional corruption is also leading to a lack of trust … which is collapsing the economy.
Indeed, the U.S.A. is following the pattern of ALL past empires as they declined:
They financialize their economy … going from manufacturing to speculation
They incur very high levels of debt
They overreach in costly military adventures
They become arrogant and lazy
They collapse soon after their peak
No wonder the American Empire is starting to collapse.
***
To the Federal Government
Give an account
For what you've done,
Or you will fall
Like other ones.
~Day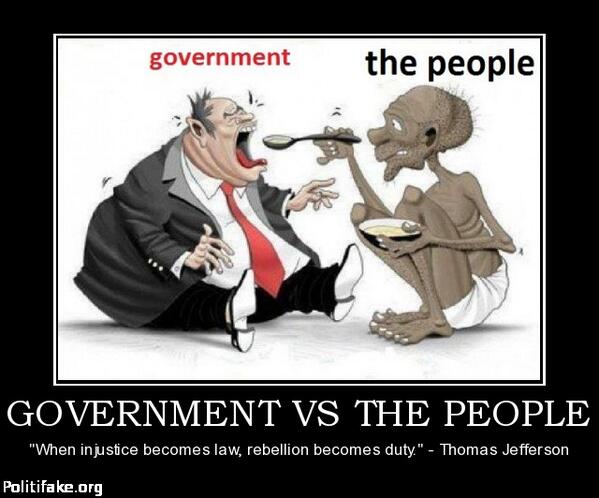 Government vs. The People
"When injustice becomes law, rebellion becomes duty."
~Thomas Jefferson
There is . . . an artificial aristocracy founded on wealth and birth, without either virtue or talents . . . . The artificial aristocracy is a mischievous ingredient in government, and provisions should be made to prevent its ascendancy.
~President Thomas Jefferson (1762–1826), primary author of the Declaration of Independence; American 3rd U.S. President (1801–09)