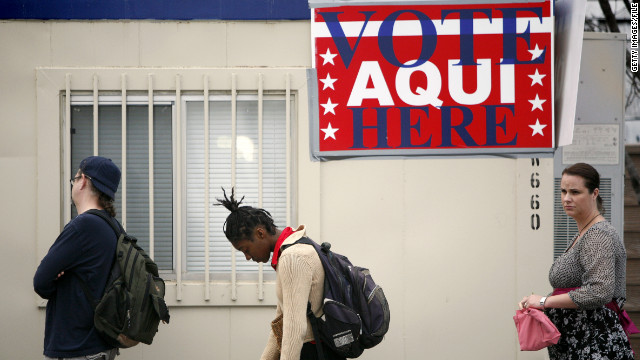 STORY HIGHLIGHTS
A panel of federal judges is reviewing the Texas voter ID law under the Voting Rights Act
The Justice Department rejected the law, noting 600,000 registered voters lack IDs
A lawmaker says the public expected legislation "to give them confidence in the system"
Washington (CNN) — Texas state officials went to federal court Monday to defend a controversial new voter identification law, dismissing suggestions the requirement would deny hundreds of thousands of people — many of them minorities — access to the ballot.
A weeklong trial kicked off in Washington before a special panel of three federal judges who will decide whether the law, known as SB 14, should be allowed to go into effect. It is one of several legal challenges to voter ID laws around the country.
A key enforcement provision of the landmark Voting Rights Act of 1965 — known as Section 5 — gives the federal government open-ended oversight of states and localities with a history of voter discrimination. Any changes in voting laws and procedures in the covered areas must be "pre-cleared" with Washington. That provision was reauthorized in 2006 for another quarter-century.
Attorney General Holder pledges to protect the right to vote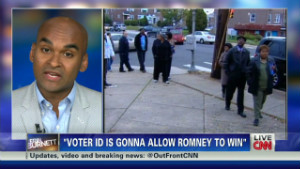 Voter ID laws raise questions nationwide
The Justice Department in March rejected the Texas law, passed in 2011, using the state's own statistics to show about 600,000 registered voters there lack a state-issued driver's license or identification card. SB 14 amended an earlier voter identification law.
Texas is among eight states to require official photo identification in an effort to stop what officials say is voter fraud. Opponents of the laws say they disenfranchise poor, minority and disabled voters. Obama administration officials have concluded there is little evidence of voter fraud in Texas warranting the legislative changes.
"We note that the state's submission did not include evidence of significant in-person voter impersonation not already addressed by the state's existing laws," Thomas Perez, assistant attorney general, said in March.
A key supporter of the law told the judicial panel Monday that having valid, government-issued photo identification is a reasonable, modern-day necessity.